General shortcuts of MS Excel
Using General Shortcuts of MS Excel you can speed up to ms excel work. All shortcuts keys have been for a long time.
Ctrl+N.
To create a new worksheet or workbook you have to speed up your work with the help of shortcuts of ms excel so we have to press the control button with the letter N.
Ctrl+S.
To save your current work even though it is very important to save workbook otherwise you can exist your work without saving at that time so this shortcuts of ms excel very importantly. press control and letter S together.
Ctrl+F4.
Mostly you have no time and you want to close the workbook so how to close work does not take too much time. All shortcuts of ms excel this key is also very useable. Press Control and F4 key simultaneously.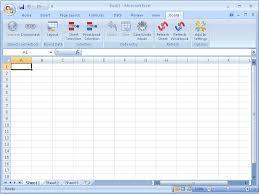 Shift+F9 and F9.
If you are doing work on MS Excel and you want to do some calculations so in this shortcuts of ms excel doing very good work, press F9 if you want to calculate the worksheet in an open workbook. and to active worksheet press shift and F9 together.
To make the more effective, use the built-in guidelines and rules provided by PPT, you can activate these alignment features by selecting the View->Guides to show the center of the slide horizontally and vertically and the View-> Gridlines
Command to provide a grid to snap the image to and help with alignment.
Below is a list of useful keyboard shortcuts that make working with slides much quicker and more efficient since you are not spending time hunting down the right commends contained in the different toolbars and ribbons.
.Alt+F: Open the File tab menu
.Alt+H: Go to the Home tab
.Alt+N: Open the Insert tab
.Alt+G: Open the design tab
.Alt+K: Go to the Transitions tab
.Alt+A: Go to the Animation tab
.Alt+S: Go to slide show tab
.Alt +R: Go to the Review tab.
WriterShelf™ is a unique multiple pen name blogging and forum platform. Protect relationships and your privacy. Take your writing in new directions.
** Join WriterShelf**
WriterShelf™ is an open writing platform. The views, information and opinions in this article are those of the author.
Article info
Total: 325 words